Facial wrinkles, creases, hollows, and sagging skin all contribute to a tired, aged appearance. While facelift surgery is beneficial for those who wish to reverse the effects of aging, it's a good idea to also explore the many minimally invasive and non-surgical facelift options that provide results with minimal downtime and fewer risks.
We invite you to book a personalized consultation at our office, New Jersey Plastic Surgery in Montclair, NJ. Our team of plastic surgeons and licensed medical aesthetic providers will work with you to determine which procedures or treatments will offer the best results for YOU. Our comprehensive approach to care takes into consideration your age, health, lifestyle, and goals, and our wide selection of minimally invasive and non-surgical solutions means that we are able to cater to a variety of patient needs.
Minimally Invasive and Non-Surgical Facelift Options at New Jersey Plastic Surgery
There are two types of procedures that do not require a surgical center, general anesthesia, and extensive downtime:
Minimally invasive facelift procedures require only local anesthesia and very small incisions.
Non-surgical facelift procedures require no incisions and use local or topical anesthesia.
Both minimally invasive and non-surgical facelift procedures are performed in our office, and patients return home the same day with little or no downtime.
Minimally Invasive Face and Neck Procedures
MyEllevate, AKA "Zoom Lift"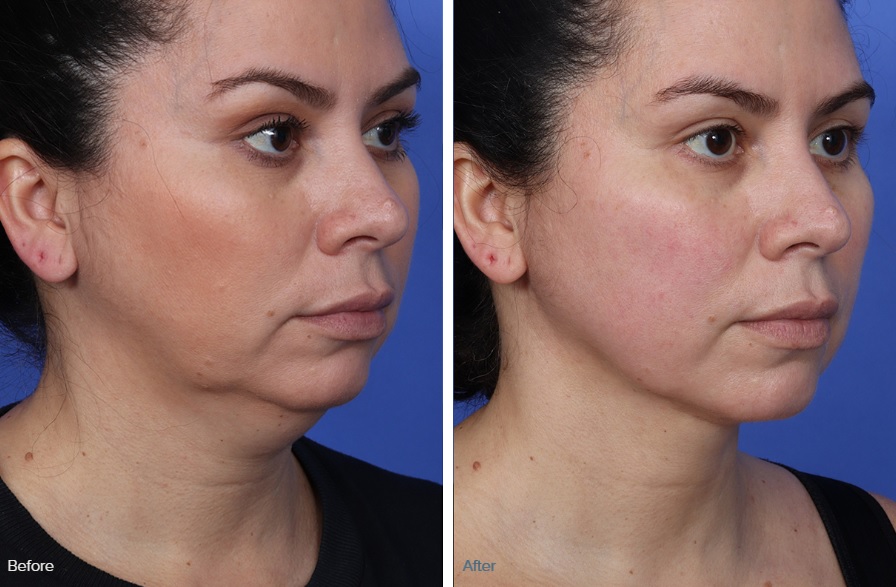 MyEllevate is a minimally invasive jawline and neck procedure that tightens and lifts the tissue using sutures. This procedure can be performed under local anesthesia and in our office. MyEllevate is ideal for patients who want to achieve a tighter, more youthful appearance without invasive surgery.
The results of MyEllevate are visible quickly following the procedure and continue to improve over the following days and weeks. Our results look natural and are long-lasting.
InMode EmbraceRF
The InMode EmbraceRF system uses radiofrequency energy, offering face and neck contouring and skin tightening in just one treatment. This device combines both FaceTite and Morpheus8, which tighten skin, remodel tissue, and eliminate unwanted fat.
FaceTite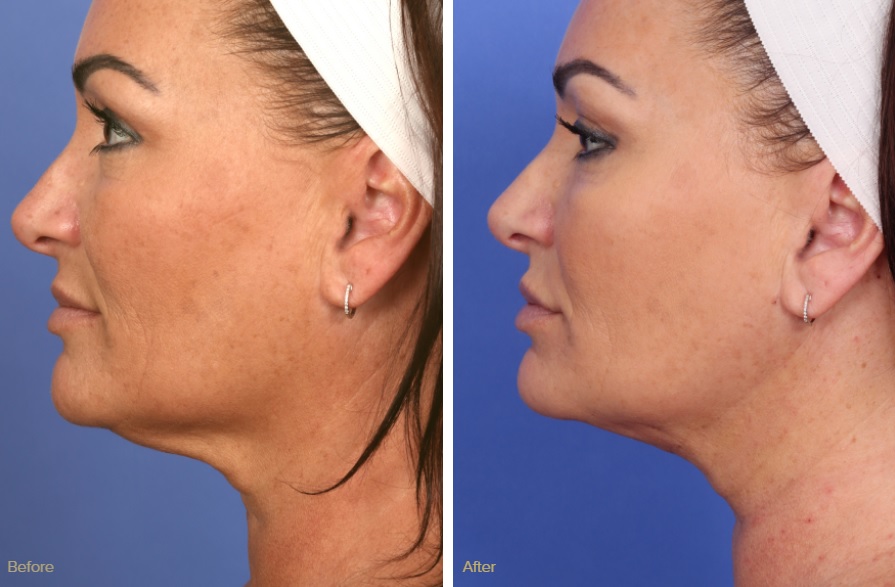 Dubbed a "mini-facelift without stitches," minimally invasive FaceTite addresses fat, muscle, and skin around your face, giving you a younger-looking appearance. Radiofrequency energy tones and remodels the skin and tissue while melting away unwanted fat. It's a great choice if you want to address the signs of aging while reducing the appearance of a double chin.
ThermiTight
Like EmbraceRF, ThermiTight also uses advanced radiofrequency energy to lift and tighten the skin on the face and neck. The process stimulates natural collagen growth for gradual, natural-looking, long-lasting results after just one treatment.
Non-Surgical Facelift Enhancements and Facial Rejuvenation Treatments
Potenza RF Microneedling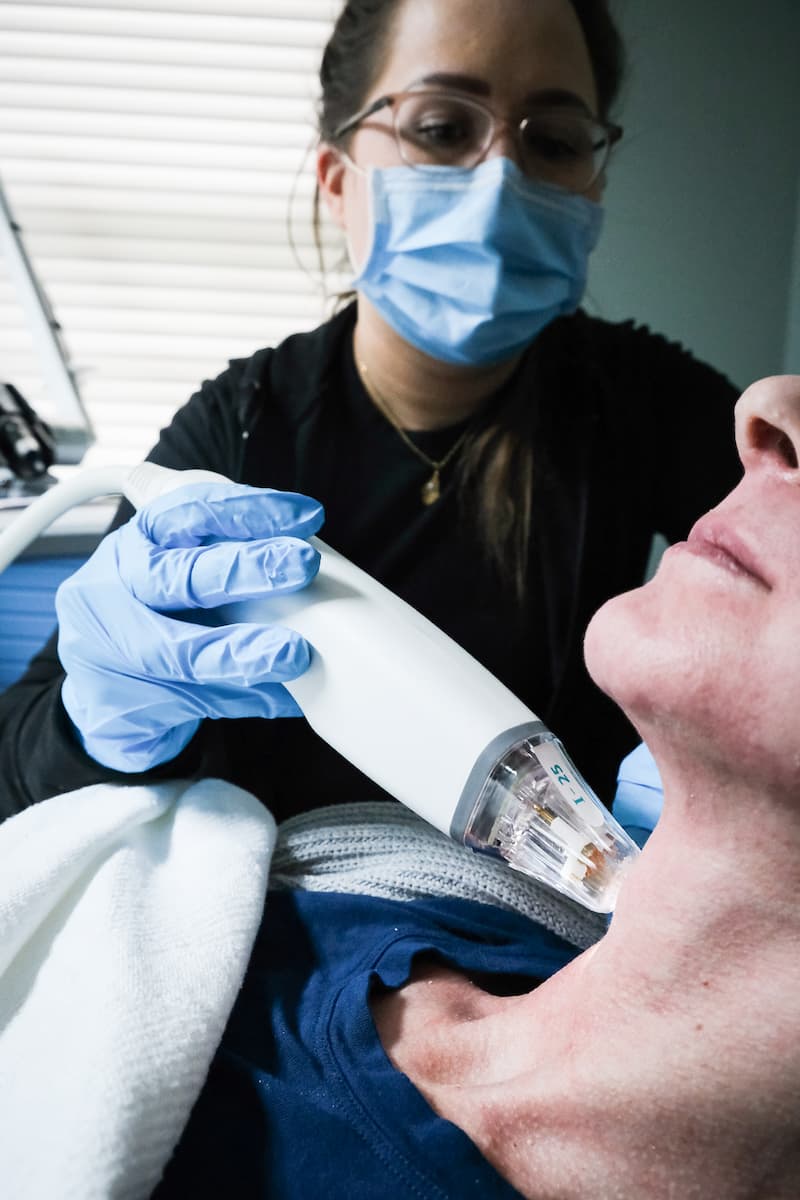 Potenza uses radiofrequency energy combined with microneedling (collagen induction therapy) to tighten and rejuvenate the skin. Microneedling penetrates to a specified depth needed to achieve results, and radiofrequency energy triggers collagen and elastin growth. The combination approach allows for enhanced skin tightening deeper into the tissue than strictly topical radiofrequency technologies, while the microneedling procedure also addresses surface concerns related to texture and tone.
Each application provides visible improvements, with full results seen over the course of several treatments. Depending on your needs, Potenza may be combined with other minimally invasive or non-surgical facelift treatments.
TempSure Envi
TempSure Envi is a non-surgical facelift treatment that gently heats the skin to stimulate collagen production and skin tightening. It addresses fine lines, deep wrinkles, and facial folds, with results achieved through a series of office-based treatments.
Dermal Fillers for Liquid Facelift and Contouring
Injectable fillers can be used to achieve a "liquid" facelift. Used to restore volume and contour to the face, fillers offer the added benefit of lifting and smoothing loose, sagging skin. Results can be immediate, depending on the injectables used; results can last anywhere from several months to up to two years.
Neurotoxins (Botox, Xeomin, Jeuveau)
Botox is popular for smoothing lines on the upper face by temporarily relaxing the muscles that cause wrinkles. However, there are other applications for these wrinkle relaxing injectables that help achieve "lifting" benefits, such as on the neck, along the jawline, and to help lift the brows. Results are visible within days of treatment and typically last 3-4 months.
There are several Botox alternatives available; Dysport, Xeomin, and Jeuveau can be used to treat the same areas as Botox. The choice of which wrinkle relaxer to use depends on your needs as determined during a consultation.
Are You Ready for a Tighter, Lifted, Younger-Looking Appearance?
Why Choose New Jersey Plastic Surgery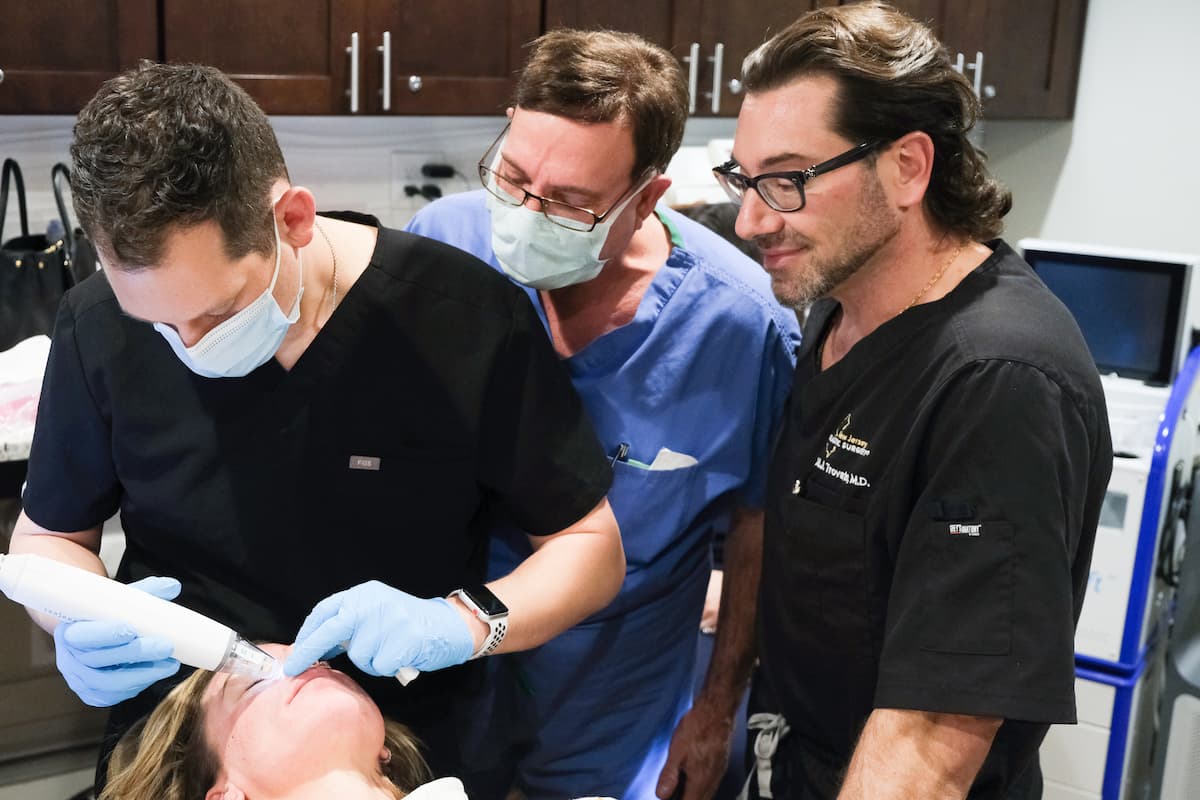 If you're looking for minimally invasive and non-surgical options for facial rejuvenation, the team at New Jersey Plastic Surgery is here to help. Our extensive treatment options and personalized approach to care will help guarantee an excellent outcome with minimal downtime and enhanced safety.
Your beauty is your power. It is your choice how you want to appear in the world. We are here to help you realize your true beauty with less invasive procedures whenever possible.
Led by our medical director Dr. Barry DiBernardo, New Jersey Plastic Surgery is considered one of the premier aesthetic practices in the northeast. Past president of the New Jersey Society of Plastic Surgeons, Dr. DiBernardo is often named as one of the top doctors in New Jersey and has made appearances on The Doctors medical talk show. Dr. DiBernardo leads a team of aesthetic experts, including board-certified aesthetic and reconstructive surgeon Dr. Matthew Trovato, and aesthetic fellowship-trained plastic and reconstructive surgeon Dr. David Turer.
Schedule Your Consultation for a Minimally Invasive or Non-Surgical Facelift in Montclair, New Jersey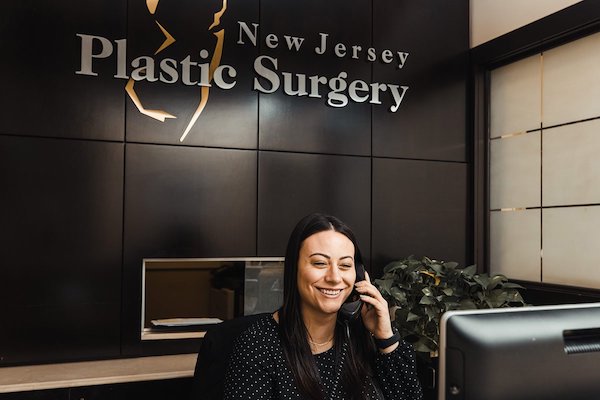 You have the power to reclaim your youthful look, and at New Jersey Plastic Surgery, we have the tools to help you reach your aesthetic goals with minimally invasive and non-surgical facelift and facial rejuvenation options. Contact us today to schedule your personalized consultation with our team and find out which procedures are right for YOU.